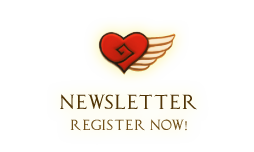 2. December .2011
NyxQuest: Kindred Spirits Retail Release announced
The classic story of Icarus is flying to retail shelves on PC and MAC
TopWare Interactive announced today that NyxQuest: Kindred Spirits will be arriving on retail store shelves throughout the EU and US for both PC and MAC systems in the coming weeks.

Set in the days of ancient Greece, NyxQuest: Kindred Spirits is a highly atmospheric 2.5D platforming experience that follows the heartwarming story of Nyx, an enigmatic winged girl, that must descend from the heavens in search of her missing friend Icarus.  Using a combination of flight, physics, and the powers of the gods themselves players will navigate through 12 challenging levels filled with both quizzical puzzles and fantastical enemies alike.

The critically acclaimed and charmingly unique art design of NyxQuest: Kindred Spirits has been optimized for the new PC/MAC version, updating  visual effects such as particle bloom and heat distortion that result in the most beautiful installment of the NyxQuest franchise to date. 

Lastly, the new offering includes an additional hidden bonus level players must work to unlock.  The relics of the gods have been scattered across the landscapes of Greece, and only by finding and collecting them can Nyx discover the path to Arcadia where only the greatest of heroes venture to test their skills in the ancient arena.